Trauma, gait abnormality, ankle instability, spasticity, sequelae following a stroke…all of these motor disorders can have a negative impact on the quality of life of the millions of people suffering from them. In France, 6000 sprains occur every day(1), there are 1.3 million cases of adhesive capsulitis (shoulder pain) and more than 150,000 strokes(2) per year.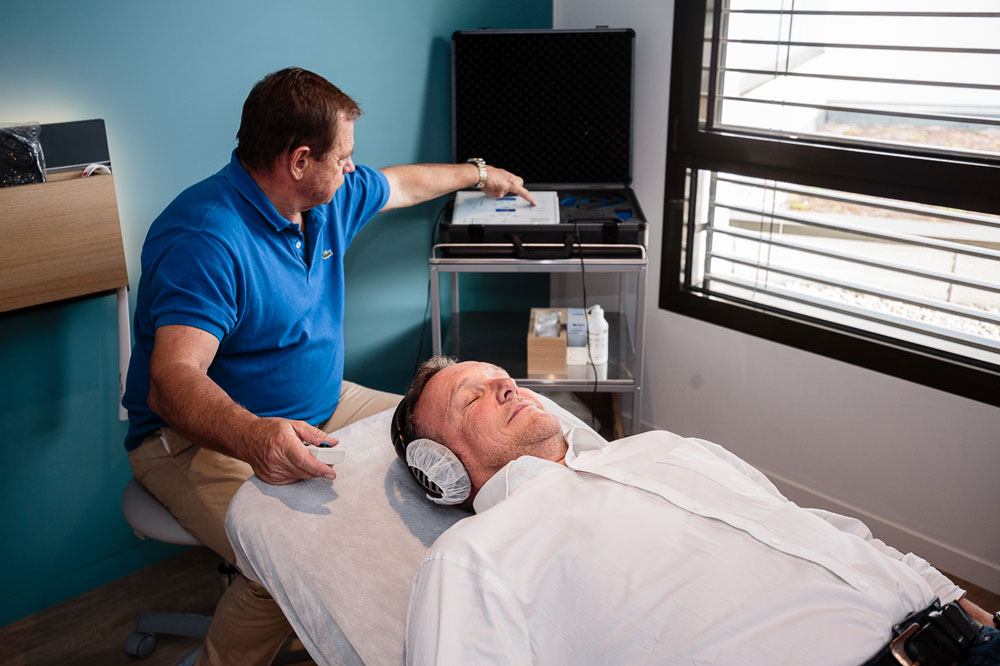 ALLYANE has developed a procedure designed for patients affected by neuromotor disorders. By stimulating the brain with low-frequency sounds and a specific type of mental imagery, patients are able to correct their impaired movements.
ALLYANE is made up of a team of experienced health professionals (physiotherapists, osteopaths, doctors and researchers) who have developed this innovative and unique procedure to effectively treat a wide range of motor disorders.
THE PROCESS ALLYANE
The expected benefits
In this video, Gilles Chaufferin (president of ALLYANE) presents in a few words the ALLYANE procedure and explains how this one can help you to get back your mobility.
He also answers the questions that you can arise : which are the sections of an ALLYANE session? Where may I benefit from it? Or still: what are the bases of the procedure?