Professionals, why not incorporate allyane into your daily practice?
Become a certified ALLYANE practitioner
Designed for healthcare professionals working independently or in rehabilitation or medical/surgical centres, ALLYANE is a unique neuromotor reprogramming procedure which can be incorporated into your daily practice thanks to the ALLYANE practitioner pack comprising:
Specific training
We offer specific training over 5 days which combines studying protocols with hands-on practice on specific cases. Training takes place at our Expert Movement Centre in Lyon and makes use of the latest advances in science and technology.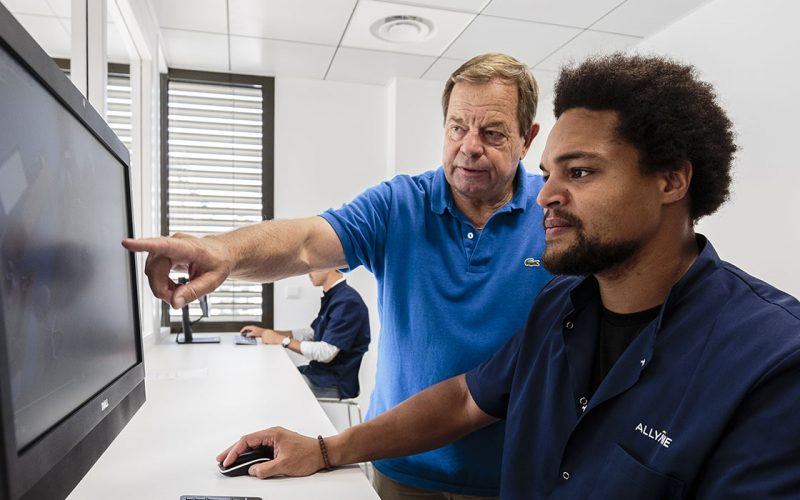 THE PROCESS ALLYANE
What are the benefits for your patients?
In this video, Gilles Chaufferin (president of ALLYANE) presents the key elements of the ALLYANE procedure and the way this one can help your patients to regain mobility.
After a focus on the procedure bases, he answers several questions you may ask: what are the conditions of success of an ALLYANE session? What are its various stages? He finally explains how you can become a certified practitioner.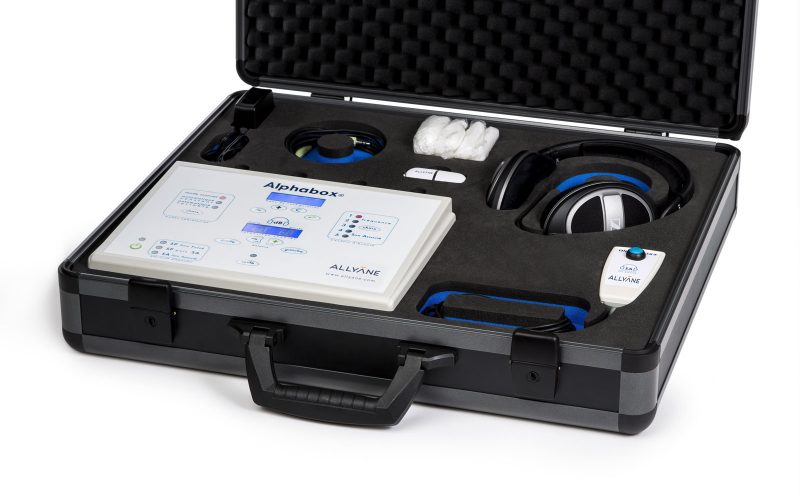 A dedicated tool: the Alphabox®
Practitioners will receive an internationally-patented, low-frequency sound generator, known as the ALPHABOX®, which has been specially designed by ALLYANE.
Personalized support
We offer personalized support to assist you with your day-to-day use of the procedure:
Individual post-training coaching by telephone;
Development of content specific to your profession;
Sharing of the latest scientific and clinical advances from the community of ALLYANE Practitioners via webinars, meetings and conferences;
Clinical assistance with support from an ALLYANE expert;
Technical assistance and after-sales service – replacement of the ALPHABOX® within 48 hours.